DP World PLC
DPW
DP World : Southampton plans to cut carbon emissions next year
06/13/2019 | 06:10 am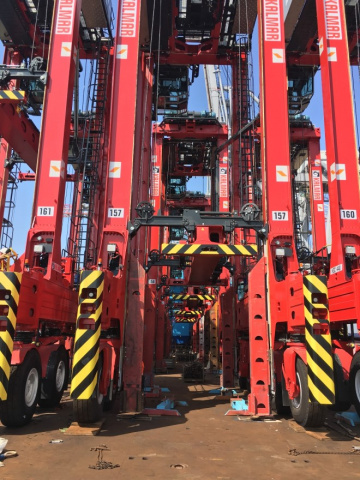 DP World Southampton's new hybrid equipment that will cut the port's emissions and reduce its carbon footprint has begun operations, reports Container Management.
The 12 new hybrid straddle carriers use 20% less fuel than standard machines and, according to DP World, are the most efficient on the market.
[node:story_0]
The company invested in the equipment as part of its aim to make global supply chains more sustainable and DP World Southampton has already placed an order for another 12 hybrid machines.
These additional machines will be delivered by the end of 2019, meaning that more than a quarter of the company's operational fleet will be hybrids.
DP World Southampton will have reduced its Nitrogen Oxide emissions by more than 50% by 2020 through constantly renewing and upgrading its fleet.
(c) 2019 ITP Media Group. All Rights Reserved Provided by SyndiGate Media Inc. (Syndigate.info)., source Middle East & North African Newspapers
© Acquiremedia 2019