DEUTSCHE TELEKOM AG
DTE
Real-time Estimate -

04/15 03:59:42 pm

16.04

EUR

-0.19%
Business Summary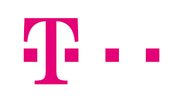 Technology
Telecommunications Services
Telecommunications Services
Integrated Telecommunications Services
Other Integrated Telecommunications Services
Deutsche Telekom AG is one of the world's leading telecommunication operators. Net sales break down by activity as follows:
- telecommunication services (90.7%): mobile telephony services (184 million subscribers at the end of 2019), fixed telephony (27.5 million subscribers), data transmission, Internet access, Websites hosting, mail service, etc. The group is also active in sale of mobile handsets, accessories and telecommunications equipments;
- development of information and communication systems (8.7%; T-Systems);
- other (0.6%).
Net sales are distributed geographically as follows: Germany (30.5%), Europe (18.5%), North America (50.2%) and other (0.8%).

Number of employees : 226 291 people.
Sales per Business
2019
2020
EUR
(in Million)
%
EUR
(in Million)
%
United States
40,418
50.2%
61,206
60.6%
Germany
20,572
25.5%
23,013
22.8%
Europe
11,808
14.7%
11,139
11%
System Solutions
5,380
6.7%
3,242
3.2%
Group Development
2,158
2.7%
2,202
2.2%
Group Headquarters & Group Services
195.00
0.2%
196.00
0.2%
Sales per region
2020
EUR
(in Million)
%
North America
61,288
60.7%
Germany
24,730
24.5%
Europe (Excluding Germany)
14,517
14.4%
Other Countries
463.00
0.5%
Managers
| | |
| --- | --- |
| Name | Title |
| Timotheus Höttges | Chief Executive Officer |
| Christian P. Illek | Chief Financial Officer |
| Ulrich Lehner | Chairman-Supervisory Board |
| Claudia Nemat | Head-Technology & Innovation |
| Thomas Kremer | Head-Data Protection, Legal & Compliance |
| Lothar Schröder | Vice Chairman-Supervisory Board |
| Sibylle Spoo | Member-Supervisory Board |
| Dagmar P. Kollmann | Member-Supervisory Board |
| Petra Steffi Kreusel | Member-Supervisory Board |
| Lars Hinrichs | Member-Supervisory Board |
| | | |
| --- | --- | --- |
| Name | Equities | % |
| Government of Germany | 1,518,780,000 | 31.9% |
| The Vanguard Group, Inc. | 81,777,187 | 1.72% |
| Norges Bank Investment Management | 80,197,929 | 1.68% |
| DWS Investment GmbH | 53,164,521 | 1.12% |
| BlackRock Asset Management Deutschland AG | 44,950,421 | 0.94% |
| Amundi Asset Management SA (Investment Management) | 38,315,532 | 0.80% |
| Deka Investment GmbH | 35,561,097 | 0.75% |
| DNB Asset Management AS | 31,220,080 | 0.66% |
| DWS Investments (UK) Ltd. | 29,922,091 | 0.63% |
| BlackRock Advisors (UK) Ltd. | 27,319,014 | 0.57% |
Company contact information
Markets and indexes
-
- Traded but not listed Brussels
- DAX 30 / Euro Stoxx 50, FTSE Eurotop 100, Low Carbon 100 Europe, PEA, Stoxx Europe 50, STOXX Europe 600
Stock Exchange Codes
Sector Other Integrated Telecommunications Services
1st jan.
Capi. (M$)
DEUTSCHE TELEKOM AG
5.04%
91 268
VERIZON COMMUNICATIONS
-1.79%
238 771
CHINA MOBILE LIMITED
12.44%
131 802
CHARTER COMMUNICATIONS, INC.
-3.86%
120 611
NIPPON TELEGRAPH AND TELEPHONE CORPORATION
7.96%
93 985
DEUTSCHE TELEKOM AG
6.93%
91 268
SAUDI TELECOM COMPANY
13.96%
64 325
EMIRATES TELECOMMUNICATIONS GROUP COMPANY PJSC
29.59%
51 568
BCE INC.
6.41%
41 804
ORANGE
5.08%
32 562
TELSTRA CORPORATION LIMITED
15.10%
31 859
SINGAPORE TELECOMMUNICATIONS LIMITED
5.19%
29 927
TELUS CORPORATION
1.86%
27 573
CHINA TELECOM CORPORATION LIMITED
20.47%
27 507
SWISSCOM AG
-0.69%
26 599
TELEFÓNICA, S.A.
13.85%
24 599
PERUSAHAAN PERSEROAN (PERSERO) PT TELEKOMUNIKASI INDONESIA TBK
1.51%
22 616
BT GROUP PLC
13.84%
20 394
CHINA UNITED NETWORK COMMUNICATIONS LIMITED
-7.17%
19 710
TELIA COMPANY AB
7.23%
17 605
ALTICE USA, INC.
-13.36%
15 633
Brand Portfolio