CYNERGISTEK, INC.
CTEK
Delayed -

01/20 04:10:00 pm

2.08

USD

-0.48%
Business Summary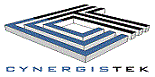 Technology
Software & IT Services
Software & IT Services
IT Services & Consulting
IT Services & Consulting - NEC
Cynergistek, Inc. is a cybersecurity and information management consulting firm. It is a healthcare cybersecurity, privacy and compliance firm that offers a suite of security assessments, professional security, and incident response services to help organizations identify threat factors and security risks. Its offered services include compliance assist partner program to provide on-going risk assessments and remediation tracking solutions. Its Virtual Chief Information Security Officer (CISO) helps organizations with program development and prioritizes projects. It provides additional resources through its staffing service to execute a remediation plan and to work on other information technology (IT) security projects. Its vendor security management oversees third-party risk and incident response services to addresses the growing ransomware and malware attacks. Its consulting and managed services also include medical device security risk assessment and managed security services.

Number of employees : 137 people.
Sales per Business
2019
USD
(in Million)
%
Managed Services
11.89
55.6%
Consulting & Professional Services
9.48
44.4%
Sales per region
2018
2019
USD
(in Million)
%
USD
(in Million)
%
United States
71.11
100%
21.36
100%
Managers
| | |
| --- | --- |
| Name | Title |
| William Caleb Barlow | President, Chief Executive Officer & Director |
| John D. Abouchar | Non-Executive Chairman |
| Angela Rivera | Executive Vice President-Operations |
| Paul Thomas Anthony | Chief Financial Officer, Secretary & Treasurer |
| Mark D. Roberson | Independent Director |
| Theresa Meadows | Independent Director |
| Dana Sellers | Director |
| Michael Loria | Director |
| Robert McCashin | Director |
| Jon Hilfiger | Senior Vice President-Sales & Marketing |
| | | |
| --- | --- | --- |
| Name | Equities | % |
| Horton Capital Management LLC | 650,416 | 6.11% |
| Michael H. McMillan | 583,333 | 5.48% |
| Bank of America, NA (Private Banking) | 583,333 | 5.48% |
| Luther King Capital Management Corp. | 403,880 | 3.79% |
| Wellington Management Co. LLP | 386,549 | 3.63% |
| Perritt Capital Management, Inc. | 317,512 | 2.98% |
| Bridgeway Capital Management, Inc. | 289,000 | 2.71% |
| The Vanguard Group, Inc. | 202,058 | 1.90% |
| Ativo Capital Management LLC | 160,000 | 1.50% |
| Essex Investment Management Co. LLC | 147,859 | 1.39% |
Sector IT Services & Consulting - NEC
1st jan.
Capi. (M$)
CYNERGISTEK, INC.
43.45%
22
TATA CONSULTANCY SERVICES
13.90%
164 759
ACCENTURE PLC
-2.06%
162 263
INTERNATIONAL BUSINESS MACHINES CORPORATION
2.49%
114 964
INFOSYS LIMITED
4.85%
76 317
AUTOMATIC DATA PROCESSING, INC.
-8.56%
69 459
VMWARE, INC.
-5.68%
55 537
CROWDSTRIKE HOLDINGS, INC.
4.77%
49 103
COGNIZANT TECHNOLOGY SOLUTIONS CORPORATION
-2.09%
42 643
HCL TECHNOLOGIES LIMITED
3.98%
36 470
WIPRO LIMITED
15.20%
33 474
FUJITSU LIMITED
7.01%
30 680
CAPGEMINI SE
-1.10%
25 618
FORTINET, INC.
-0.22%
24 059
NOMURA RESEARCH INSTITUTE, LTD.
4.06%
22 984
VERISIGN
-9.76%
22 489
NARI TECHNOLOGY DEVELOPMENT
10.76%
20 911
CGI INC.
-0.78%
20 084
NTT DATA CORPORATION
5.74%
19 872
GDS HOLDINGS LIMITED
13.41%
19 849
EPAM SYSTEMS, INC.
-1.94%
19 675