GIFs of cute kittens that we all share between friends or colleagues seem to be free of any commercial interest. The mistake is that Meta's takeover of Giphy is actually much more strategic than it seems. In the United Kingdom, the Competition and Markets Authority (CMA) feared, among other things, that this merger would only increase Meta's advertising monopoly on social networks a little more. This is the main reason why the CMA said last Monday that Meta's acquisition of the GIF sharing platform "Giphy" could harm users and advertisers. The CMA has been dragging its feet a bit: the buyout has been on the books since May 2020. Nevertheless, Meta Platforms is asked to sell Giphy as soon as possible. The American firm did not care about this requirement, preferring to continue the integration of the GIF platform bought a few months earlier for $400 million. The CMA had already imposed a £50.5m fine on the buyer for not putting the brakes on the integration while the investigation was underway.
A highly strategic merger
If for most people, GIF rhymes with short, meaningless video, Giphy is not (anymore) just a simple library of offbeat videos. In Meta's eyes, the American GIF platform is both an important trading tool and a key advertising platform in the making. But before we continue on this highly strategic platform, let's take a look back at Giphy's unsuspecting business
.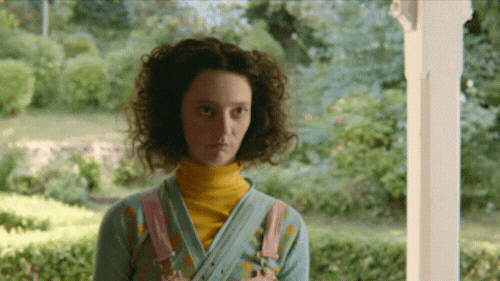 Launched in 2013, the American platform has quickly risen to become one of the most visited websites in the world. As a result, Giphy has quickly grown from a simple GIF library to a social platform and search engine that allows users to discover, share and save GIFs. While the company has long been the target of strong criticism for its inability to build a sustainable business, and thus its heavy reliance on venture financing, Giphy had recently found a stable and sustainable business model. It must be said that the $150M raised during its existence has long allowed the platform to follow despite the lack of a business model.
Today, Giphy earns money mainly through the creation and promotion of sponsored GIFs. Revenue from sponsorships is likely paid on a campaign basis. For example, a brand like the NFL might pay Giphy to create custom GIFs and promote them across multiple platforms. This content, especially in combination with its various third-party integrations, is often seen by millions. To carry out this mission, Giphy has its own design studios.
Naturally, the GIF platform has also looked at other ways to generate revenue. In the past, the company had tried to set up a keyword advertising system. Brands that wanted to associate some of their GIFs with keywords could do so, in order to have them appear at the top of the results pages. A business model that is not unlike Google AdWords and it's far from a coincidence. The platform was initially called Gifgle (GIF-Google) but due to copyright issues, the name had to be changed.
.
But Giphy also maintains a community of creators so that many GIFs are continually added to the existing base. If some creations are charged to companies, Giphy also promotes the most successful artists on its platform and even invites other companies to hire them. Finally, software and website developers can also take advantage of Giphy's vast content library by connecting to the platform's API for free. This allows them to surface Giphy-based content in their own applications and websites. This last point, while seemingly trivial, is of huge importance.
What to remember:
-
Creation of GIF content (paying = business model)
- Creation of advertising campaigns with GIFs (paying = business model)
- Raising awarness of creators
- Free and open API (access to the Giphy GIF library)
One of the CMA's major fears is that Meta's acquisition of Giphy will further reduce competition. Facebook's social networks may indeed be able to increase their dominance over industry competitors by denying access to Giphy's GIFs (API). This would send more traffic to Meta-owned sites - Facebook, WhatsApp and Instagram - which already account for 73% of user time spent on social media in the UK. This access to GIFs could be used as a bargaining tool against competitors such as TikTok, Twitter and Snapchat. Meta could be led to ask for more user data in exchange for access to the Giphy library.
But the CMA is also concerned about Facebook's dominance related to advertisers. While limited access to GIFs may hurt Twitter, Snapchat, Tiktok, etc., the impact on advertisers is far more serious. Giphy's advertising services allow companies to promote their brands through GIFs. A tool that, as we have seen before, has become a must-have on social networks and indispensable for community managers. Several panels believed that Giphy's advertising services could, in the near future, compete with Facebook's own display advertising services, while encouraging innovation. But as soon as Giphy and Facebook merged, the ad services were shut down. A major cause for concern, especially since Meta controls nearly half of the £7 billion ($9.4 billion) display advertising market in the UK, according to the CMA's estimate.
The fact that no antitrust body was notified of the proposed acquisition of Giphy must surely not have played in Meta's favor. The American firm was able to avoid this thanks to a legal loophole. By paying a dividend to existing investors, Giphy was able to reduce the size of its assets, allowing Meta to refrain from reporting the transaction to authorities.
The acquirer is still determining what its defense will be. An appeal seems likely, although it is unclear at this stage what the concrete consequences of this decision will be. The UK regulator is ruling on the domestic market and obviously has no global jurisdiction.